Schedule an Estimate
To schedule a free estimate, fill out the form below. The only request that we have for a free in-home estimate is that all homeowners are present for it.
Note: All fields must be completed to process this form. If a field does not apply to you, simply enter "n/a" in the text box. Thank You.
For questions or comments please use the information below or call us at 248-585-5500.
We look forward to hearing from you soon!
Contact Information
5032 Rochester Rd
Troy, MI 48085

Monday- Friday 8:30 – 5:00 PM
Saturday – By Appointment
Sunday – Closed
We generally serve homeowners within a 50 mile radius of our Office Address.
Outside of Oakland, Macomb or Wayne County? Please call for availability!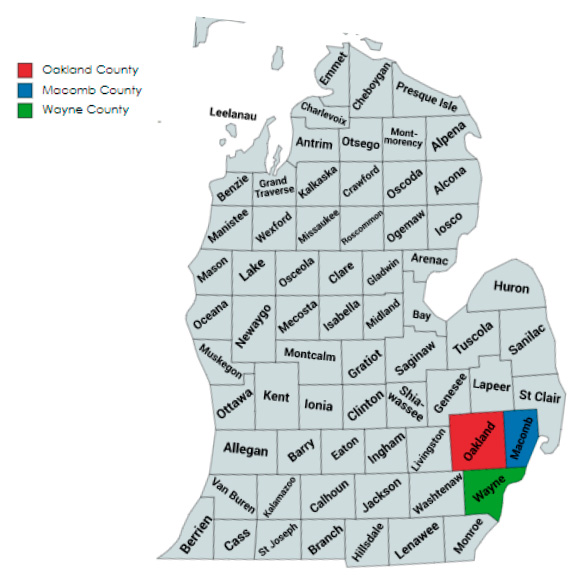 See What Our Customers Are Saying

I had been shopping around for a couple of years with various gutter companies to get my gutters & downspouts replaced. I kept running into dead ends because I also needed some work done to the wood that the gutters were attached to, as well as some trim work. Every place I called came out and gave me immediate estimates, but when I brought up the other repairs that needed to take place first, they told me that they ONLY do gutters…….nothing else. At that point, I realized that what I needed was a contractor & I called Father & Son. Matt, my construction superintendent was outstanding. Not only was he a great guy that I immediately liked, but he was very honest about the whole process & made some great suggestions about my overhangs & trim. The best part was that they completed both phases of the job within a month. First, the trim guys came out & did fantastic work, and then within a week, the gutter crew finished the job. They all did great work, and I can finally breathe easier when it starts to rain hard. I can even look out my sliding glass door again when it's raining hard & see my back yard instead of water pouring off my roof. They did such a good job that I plan on using them next for a bathroom remodel in 2023! I can't say enough good things about my experience with Father & Son Construction! I really appreciate your professionalism!

I have used this company twice for the kitchen addition and then the remodeling. My team consists of Vince, the project manager, Jimmy my sales rep, Chris the cabinet demo guy, Matt the electrician and many more.

However, by far, my absolute favorite is Marti the "cabinet finisher"! He is highly skilled and did an exceptional job handling my cabinets, putting the handles on, all around trim and just overall the kind of guy you would trust to do an entire remodel. He is the most professional, kindest and trustworthy carpenter I have encountered over the past few decades. We appreciate his expertise and thoughtfulness in care for our kitchen was was in need of a complete miracle and prayer. He deserves a bonus for all his hard work! I cannot wait to see the finished product.

I'm satisfied with the team that did our work. We got our front porch back deck driveway and sidewalk and the garage with gutters for the garage and house back door with screen door with all new lights on the garage and back deck. I will call these guys again because we were the talk of the street.

Best business in town! Over 60 years of service, only call these guys for your home needs!!!

Father and Son built us an attached garage almost 2 years ago. We have never been happier with the work. In the past I have hired contractors with terrible experiences but not with Father and Son. My wife and I comment all the time how glad we are that we went with them. I would never hesitate to hire them again every day they were at the site to make sure the job was completed correctly. Do yourself a favor and hire them you will not be sorry.

Father And Son has done many jobs for me over the years. If you want a home improvement job done well, they ARE the ones to do it. From building a furnace or mechanical room in my basement, to extending a wall and adding an attractive glass "tree of life" door framed in wood. They do a job to brag about. They charge a lot . But their not for everybody. Are you worth a good job. I am.

Better than your run of the mill carpenters and reconstruction service. Makes customers dream jobs a reality. First hand seen the work, before, during and finished product. Sun rooms, ground and upper additions, baths or redesign the whole interior for better space use and raise home value.

Great company. They explain things in a way that is easily understandable. Remodeling and construction are not in my wheelhouse. They had ideas I never considered and were so functional.

These guys are so compassionate, and actually care about their customers. You're not just a number at Father and Son; I will definitely use them in the future and recommend them to everyone!

Excellent. Nothing but Professionalism and Excellent Customer Service from beginning to end.

Best Contractor in Metro Detroit !

Great very professional